ORLANDO BUSINESS OPERATORS: STOP throwing money away
month after month!
SEE HOW WE STACK UP – TODAY'S OFFERS!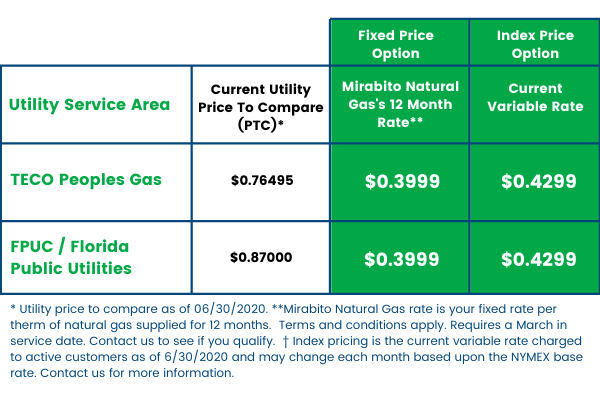 It doesn't matter whether you source your natural gas from the local utility or another supplier – it pays to shop around! Save money and better your bottom line by reducing your energy overhead. Mirabito Natural Gas has saved businesses up to 30% on their annual natural gas supply bills, and our portfolio of small, medium, or large commercial customers speaks for itself. 
READY TO MAKE THE SWITCH?
NEED MORE INFORMATION?
Call 407-315-1984 or fill out the form below and one our Personal Energy Advisors will be in touch with you to receive a free analysis of your monthly natural gas expenses.