What Is MirabitoClean?
A Carbon Offset Program
Now, whether you are a Mirabito Natural Gas client or not, you can sign up for MirabitoClean – a carbon offset program. What does that mean? By purchasing carbon offset credits you are essentially reducing your business's carbon footprint. These offsets directly fund clean energy projects here in the USA that help remove carbon from the atmosphere and keep it from getting there in the first place.
How does it work?
Each unit of natural gas supplied on a carbon offset program is matched by carbon offsets and/or carbon credits to neutralize the CO₂ emissions generated by natural gas usage at a rate of 1 metric ton of offsets/credits per approximately 188 therms supplied.
Let's Put That Into Perspective:
*approximate numbers
So, how much CO₂ emissions could your business be offsetting?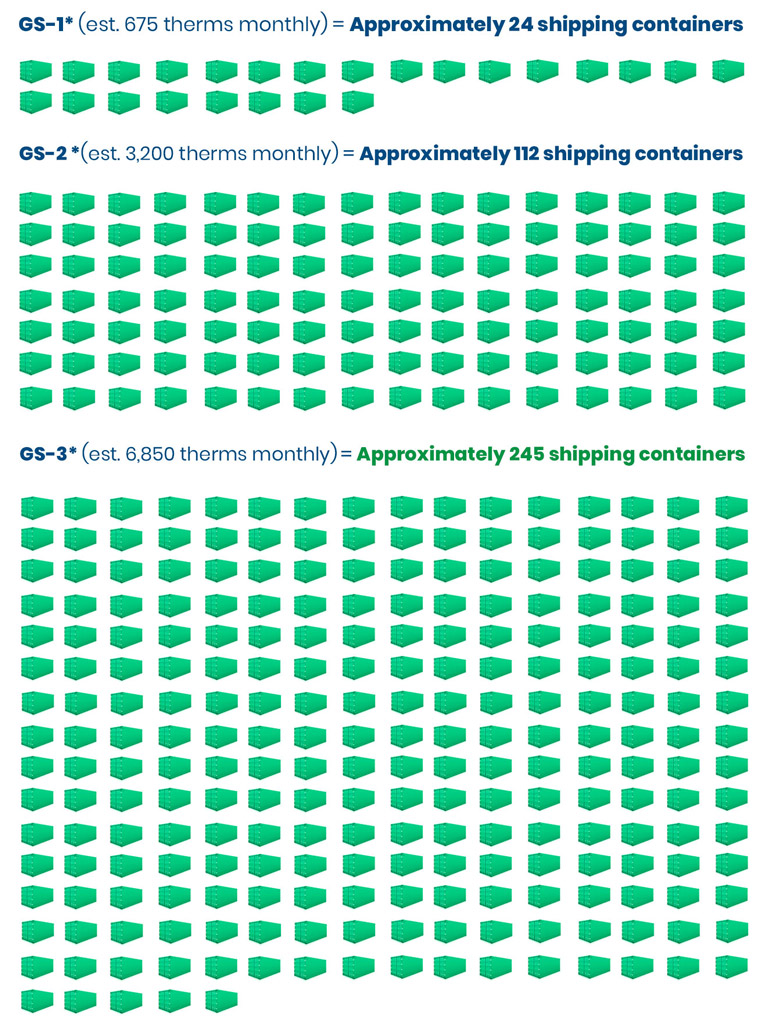 *GS is your customer classification found on your invoice.
When you sign up for MirabitoClean carbon offset credits we will provide your business with a certificate to hang proudly in your office for your clients and customers to see that your business helps protect our environment.
Interested in learning more about MirabitoClean for your business? Fill out the form below to contact us today. 
Mirabito Natural Gas is committed to helping to reduce our carbon footprint. We also offer paperless billing – delivering your monthly statement directly to your inbox. Want to learn more about how you can sign up? Click here.